Free Shipping & Buy More, Pay Less On Everything!
9% Off Spring Sale!
While Supplies Last!
Recommendations
Sigma Gamma Rho Flip Flops In Draw String Shoe Bag
$21.16
8% Off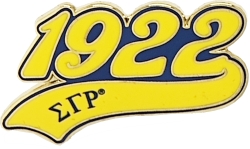 Sigma Gamma Rho 1922 Tail Lapel Pin
$9.00
40% Off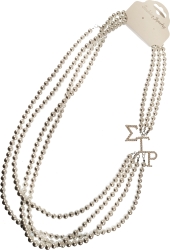 Sigma Gamma Rho 4 Strand Pearl Necklace
$25.76
8% Off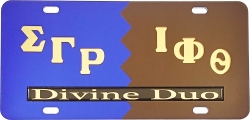 Sigma Gamma Rho + Iota Phi Theta Divine Duo Split License Plate
$22.20
40% Off
Customize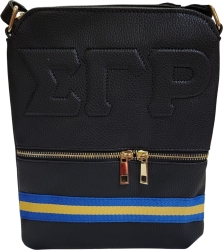 Buffalo Dallas Sigma Gamma Rho Crossbody Bag
$58.00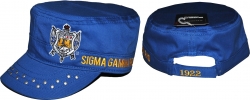 Big Boy Sigma Gamma Rho Divine 9 S5 Ladies Captains Cap
$31.36
▶ See More Recommendations
Product Details
Model: 27636-27636
Made In: U.S.A.
Tags: Yes
Cultural Region: Western World
Cultural Origin: United States
SIGMA GAMMA RHOCOLOR: Royal BlueThe Printed Face Mask with Filter Pocket is made with a cotton spandex blend which has an extremely soft and comfortable wear while looking very fashionable with its custom-printed Greek letters. These are washable and reusable to wear continuously for multiple uses.Features: - 95% Cotton / 5% Spandex- 2-Layer fabric / 3-D breathable- Filter Pocket/Slot (Mask filter not included)- Printed Greek letters- Officially Licensed- Non-medical grade (Not intended for medical use)- Unisex- One size fits all- Individually packaged per mask- Washable & Reusable- Made in USAProduct Care:- Wash before wearing- Hand wash only* NO RETURNS OR EXCHANGES *This is a 100%, officially licensed product.