Free Shipping & Buy More, Pay Less On Everything!
7% Off Spring Sale!
While Supplies Last!
Recommendations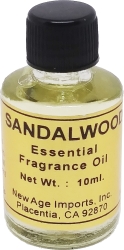 New Age Sandalwood Essential Fragrance Oil [Pre-Pack]
$11.00
8% Off
Pack of 2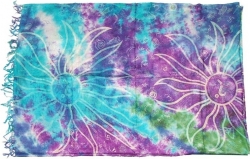 Tie Dye Sun Sarong Wrap
$17.50

Satya Sai Baba 60's (Sixties) Patchouli Incense Sticks [Pre-Pack]
$11.00
Box of 2
HEM Patchouli-Musk Incense Sticks [Pre-Pack]
$13.80
8% Off
Box of 6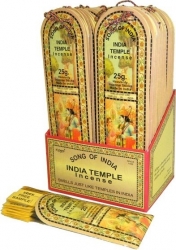 Song of India Temple Incense Kit [Pre-Pack]
$79.00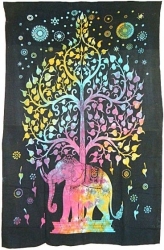 Elephant Tree Twin Size Bedspread Cloth Tapestry
$34.00
▶ See More Recommendations
Product Details
Cultural Region: Eastern World
Cultural Origin: India
Large sling-style backpack made of extra thick cotton. It has one large compartment, and you can close it on top by pulling the two shoulder straps. Size is 17 inches tall, 10 inches in diameter.