Free Shipping & Buy More, Pay Less On Everything!
10% Off Winter Sale!
While Supplies Last!
Recommendations
Star Pigment Washed Sun Visor Mens Cap
$16.49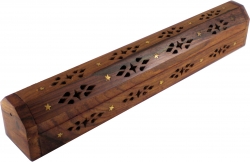 Madina Star Symbol Box Ash Catcher Incense Holder
$16.15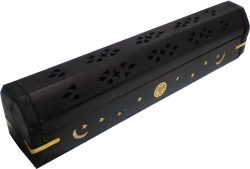 New Age Carved Coffin Brass Inlay Ash Catcher Incense Stick & Cone Holder
$19.00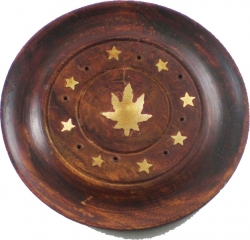 Madina Copper Leaf & Stars Round Plate Ash Catcher Incense Stick Holder [Pre-Pack]
$13.00
14% Off
Pack of 3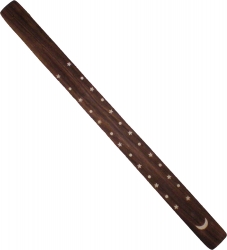 New Age Sun Moon & Stars Flat Jumbo Canoe Incense Burner [Pre-Pack]
$16.00
Pack of 2
New Age Sun & Moon Pyramid Soapstone Incense Cone Burner
$27.00
▶ See More Recommendations
Product Details
Model: 146116
Made In: India
Product Weight: 3.9 oz.
A long wooden ashcatcher with decorative inlaid patterns. For burning jumbo 19 inch incense sticks.