Free Shipping & Buy More, Pay Less On Everything!
14% Off Winter Sale!
While Supplies Last!
Recommendations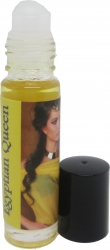 Egyptian Queen Shadow Scents Perfume Oil
$15.00
New Age Goddess Symbol Painted Canoe Incense Burner [Pre-Pack]
$11.00
7% Off
Pack of 3
Product Details
Model: 145543
Made In: India
Wooden ashcatchers painted in a variety of colors, and then stamped with a beautiful design. The incense stick is held in a small hole at one end, and hangs out over the long tray area. The ashes land on the wooden tray instead of on your furniture.