Free Shipping & Buy More, Pay Less On Everything!
19% Off Spring Sale!
While Supplies Last!
Recommendations
Zeta Phi Beta 3 Letter Rectangular Lapel Pin
$10.40
13% Off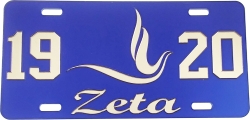 Zeta Phi Beta 1920 Dove Mirror License Plate
$28.00
30% Off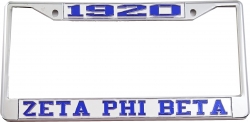 Zeta Phi Beta 1920 License Plate Frame
$29.00
Zeta Phi Beta Satin Scarf w/Box
$18.00
25% Off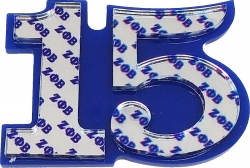 Zeta Phi Beta Acrylic Line #15 Mirror Pin
$14.60
23% Off
Customize
Zeta Phi Beta 3D Color Crest Round Lapel Pin
$10.40
13% Off
▶ See More Recommendations
Product Details
Model: 145206
Product Weight: 6.6 oz.
Cultural Region: Western World
Cultural Origin: United States
Small luggage cover. Comfortably fits 17" to 23" suitcases (*ANY Carry-On*). Made up of an extremely durable polyester and nylon-blended material. Connects together at the bottom by a 3 inch Velcro. Machine-washable.
This is a 100%, officially licensed product.