Free Ground US Shipping On Everything!
No Longer Available for Sale
Recommendations
Claire Decker Hypnotic Frog Art Dog Tag Necklace
$14.00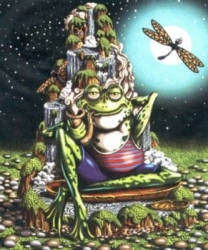 Opticz Smoking Froggy Mural Blacklight Color Cloth Tapestry
$15.00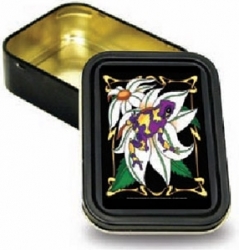 Bug Box Tree Frog Storage Tin
$6.00
Product Details
Product Weight: 0.6 oz.
Cultural Region: Southern World
Cultural Origin: Puerto Rico
Comes with a string, brass staff, and suction cup. Double sided.