Free Shipping & Buy More, Pay Less On Everything!
18% Off Fall Sale!
While Supplies Last!
Recommendations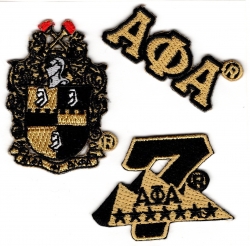 Alpha Phi Alpha 3-Pack A Embroidered Stick-On Applique Patches
$14.00
Product Details
Model: 151475
UPC Number: 187314000732
Mango butter is obtained from the kernels of the mango tree. It possesses a high content of stearic acid which makes it similar to coca butter. Mango butter has good emolliency and lends protection against the sun. It is said to prevent drying of the skin and formation of wrinkles. Mango butter also reduces degeneration of skin cells and restores elasticity. Mango butter's hardness makes it a great butter for stick formulations such as lip balm and lotion bars. It can be use "as is" to provide relief from the dryness of eczema and psoriasis.
INGREDIENTS: MANGIFERA INDICA (MANGO) SEED BUTTER