Free Ground US Shipping On Everything!
8% Off Summer Back to School Sale!
While Supplies Last!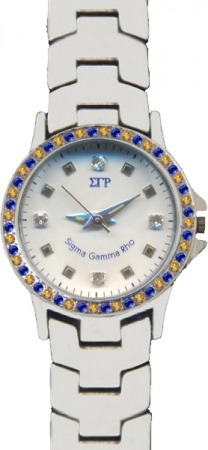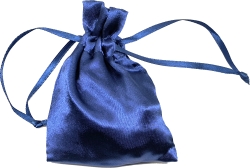 Recommendations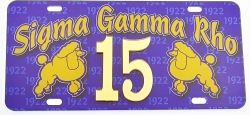 Sigma Gamma Rho Printed Graphic Raised Line #15 License Plate
$35.00
Customize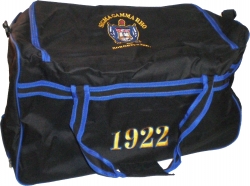 Sigma Gamma Rho Carry-On Luggage Trolley Bag
$96.00
Sigma Gamma Rho Founders Acrylic Topped Pattern Back Wood Paddle
$48.00
Customize

Sigma Gamma Rho Platinum Founders Series Paddle
$57.00
Customize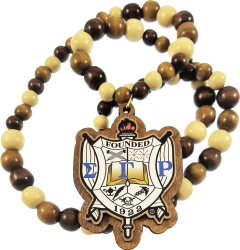 Sigma Gamma Rho Wood Bead Tiki Crest Decal Necklace
$28.00
Customize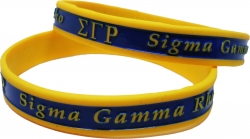 Sigma Gamma Rho 2-Tone Color Silicone Bracelet [Pre-Pack]
$8.00
Pack of 2
▶ See More Recommendations
Product Details
Product Weight: 2.0 oz.
Cultural Region: Western World
Cultural Origin: United States
These exquisite polished, stainless steel watches are first class and handsome right down to the packaging. Each watch has a fantastic bezel with the organization's colors inlaid with brilliant Swarovski Austrian crystals. The watches are made with Japanese precision movements. The watch band has removable links for perfect sizing. Men's watches are packaged in plush velvet gift bags, and the ladies come in beautiful organza drawstring bags. These high quality time pieces are perfect gifts at very reasonable prices. Band Length: ~ 6.5 in.
This is a 100%, officially licensed product.