Free Ground US Shipping On Everything!
No Longer Available for Sale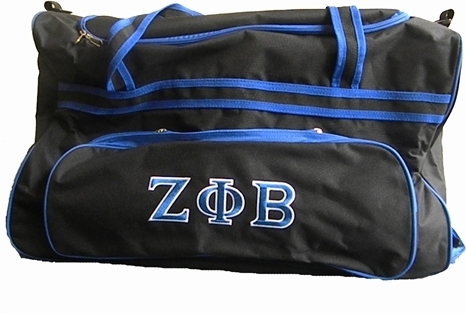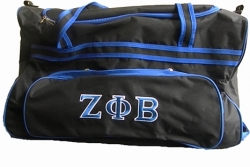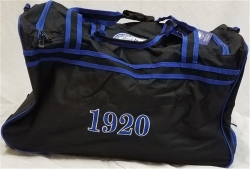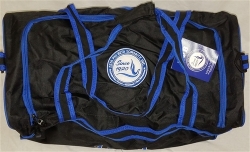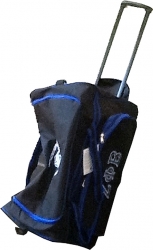 Recommendations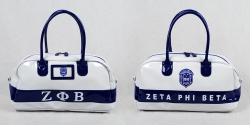 Zeta Phi Beta Divine 9 Ladies Sports Tote Bag
$55.00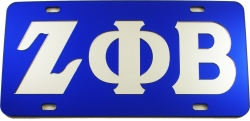 Zeta Phi Beta Inlaid Letter Mirror License Plate
$27.00
Zeta Phi Beta Tail Tackle Twill Iron-On Patch
$7.00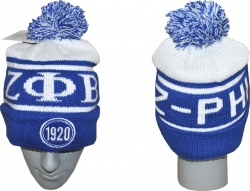 Zeta Phi Beta Divine 9 S7 Cuff Beanie Cap with Ball
$22.00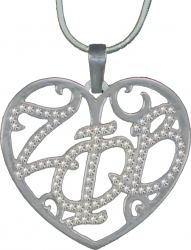 Zeta Phi Beta Ladies Crystal Filigree Heart Necklace
$12.00
Zeta Phi Beta Dove Reflective Symbol Decal Sticker
$6.00
Customize
▶ See More Recommendations
Product Details
Tags: Yes
Product Weight: 5 lbs. 4.0 oz.
Cultural Region: Western World
Cultural Origin: United States
Embroidered two-wheeled trolley bag with detachable cross-body strap, and a retractable tag-along handle.
Front Pouch Size: ~ 19"L x 8"H x 2"D
This is a 100%, officially licensed product.