Free Ground US Shipping On Everything!
No Longer Available for Sale
Recommendations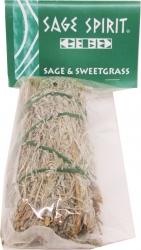 Sage Spirit Desert Sage & Sweetgrass Smudge Stick Bundle [Pre-Pack]
$14.00
2-Pack

HEM Attracts Money 8 Gram Boxed Incense Sticks [Pre-Pack]
$21.00
25-Pack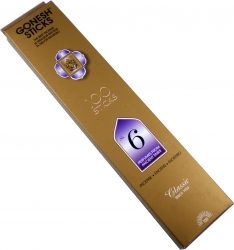 Gonesh #6 Ancient Times 100-Stick Incense Pack
$13.00
Wildberry Lavender Citronella Jumbo Yard Sticks Incense [Pre-Pack]
$15.00
2-Pack
Wildberry Sunshine 100-Shortie Incense Stick Bundle
$13.00
Woods Boxed Incense Sticks
$6.00
▶ See More Recommendations
Product Details
UPC Number: 712469000018
Made In: U.S.A.
Product Weight: 6.0 oz.
Cultural Region: Eastern World
Auric Blends hand dipped incense is made from the highest quality ingredients available. This long-burning incense is saturated completely to ensure the best quality of fragrance while burning. Comes in a bundle of 100 sticks.