Free Ground US Shipping On Everything!
No Longer Available for Sale

Recommendations
Order of the Eastern Star Two Tone Bill Adult Cap
$13.00
Eastern Star + Mason Blue House Symbol Mirror Split Keychain
$9.00
Customize
Order of the Eastern Star Classic Round Car Emblem
$9.00

Eastern Star Eastman Tritan Water Bottle
$14.00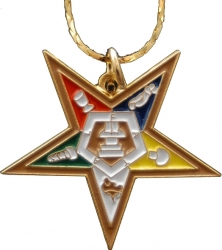 Eastern Star Symbol Pendant with Chain
$10.00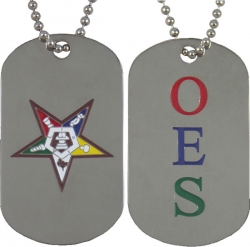 Order of the Eastern Star Double Sided Dog Tag
$12.00
▶ See More Recommendations
Product Details
WIDTHS of 5/8", 1", 1 1/2", 2". Now you can decorate the SUNGLASSES of your choice with BEAUTIFUL CLOISONNE, ENAMEL MEDALLIONS with polished metal surfaces. They fit perfectly on the temples of your sunglasses with our strong 3M, peel-and-stick adhesive. Once placed on the surface, you have permanent attachment. The longer it is on the surface, the stronger the attachment power. Be creative...these MEDALLIONS make a great decorative addition to other accessories and craft projects!